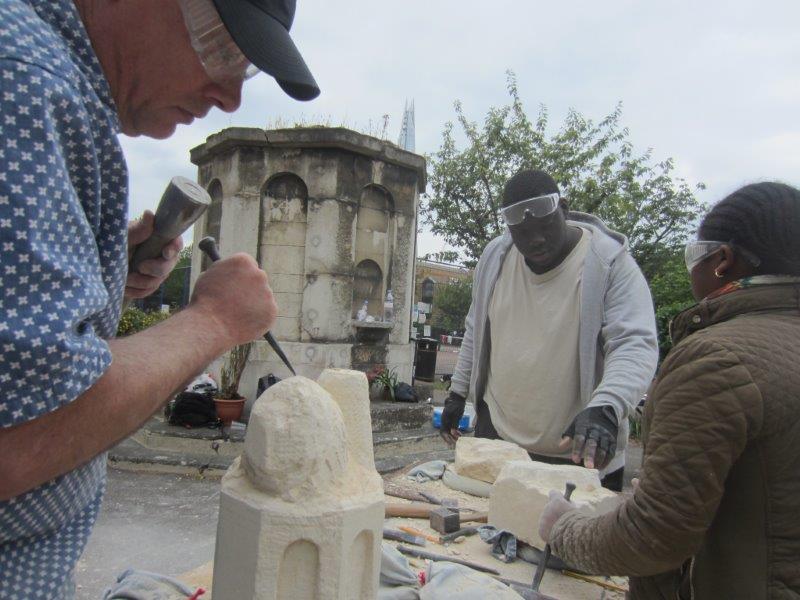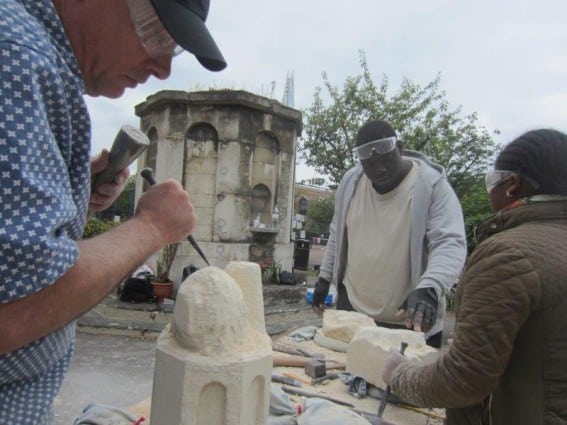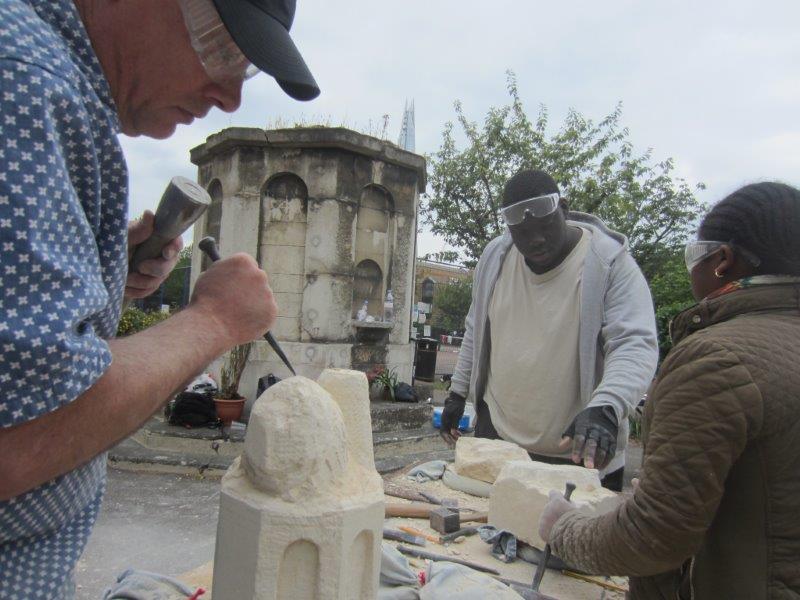 When Austin Emery announced that his Transmorfism Sculpture Workshop was taking place in June this year, I was particularly pleased. This was an opportunity for me to attempt my first ever sculpture, and to continue the film I've been making with Austin over the past two years.
The Shared, unveiled by Royal Academician, Norman Ackroyd in September 2014, helped seal Austin's reputation as one of the finest sculptors to have emerged in recent years, and it was no surprise that so many from Bermondsey Street, and from further afield took part in the event during the month. Austin's enthusiasm is infectious. His workshops do not discriminate and people of all abilities, young and old are welcome to attend.
The working space, at the rear of Tanner Street Park was ideal and it seemed fitting that St Olave's fountain, a monument created in 1928 stood guard over the proceedings.
I'm pretty pleased with my first sculptural effort. Called 'View from St Olaf', the inspiration for the piece was staring right in front of me in the form of the St Olave fountain, with the Shard in the background. This was easy to explain to my fellow sculptors. "But why the gorilla head" people asked? In fact it's King Kong and he comes from my 2014 print, King of the Shard.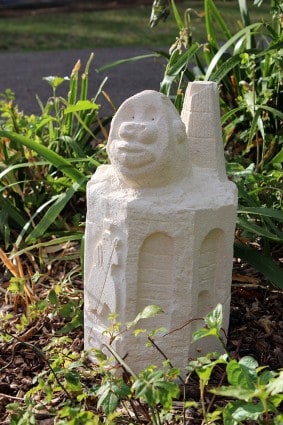 My own children also produced pieces, and I am delighted that Thomas's 'Tick' and Charlotte's 'Nitro Logo' have found a place in the resulting exhibition. The Transmorfism Exhibition in Tanner Street Park includes over 100 pieces and is on view until 13 July 2015.
Oh yes, and Roger Federer and Serena Williams popped into the park during the month for a couple of knock about games of tennis too.