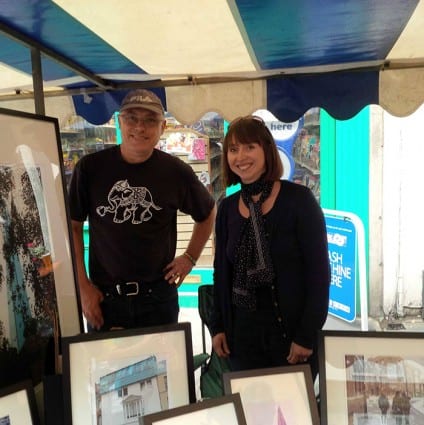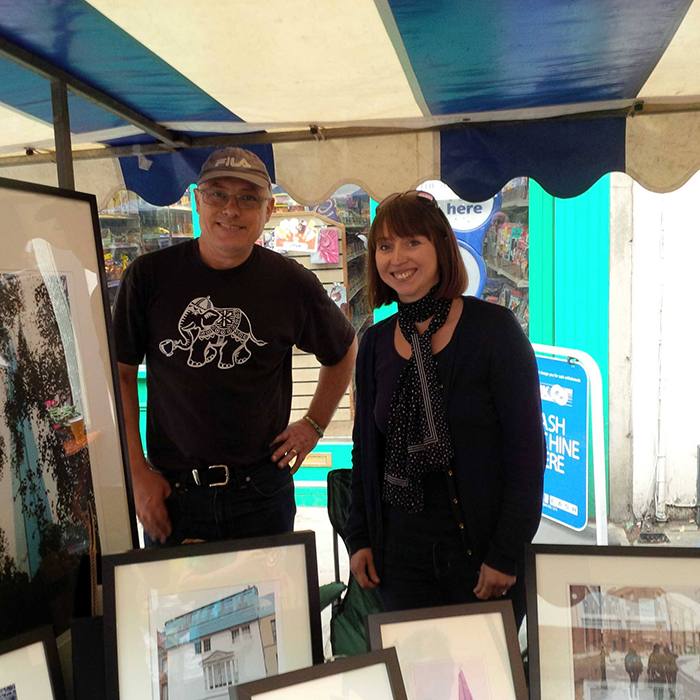 Originally from Beckenham, I studied Fine Art, (film and video and sound) at Maidstone College of Art in the early 1980's, and produced many abstract and experimental films during this period.
More recently, my long association with Southwark and Bermondsey, led to my one-man exhibition, Bermondsey Street Odyssey at Tanner Street in September 2013. Inspired by Victorian photographer and colourist, Alfred Henry Bool, my work comprised of prints capturing 'moments in time' in and around Bermondsey Street during 2012 and 2013, videos of the area in the late 1980's and local history spanning 200 years.
This was soon followed by Bermondsey and Beyond, a collaboration with other Bermondsey artists also at Tanner Street in December 2013. This time, my work looked beyond Bemondsey, with prints capturing Rotherhithe, Greenwich and Bankside.
A genealogical study of my great great great grandfather, Henry Thorne, the story of a leather dresser was supported by Heritage Lottery funding and displayed at the Fashion and Textile Museum in 2013. The Butcher, the Baker, the Hat and Cap Maker another historical piece is now on permanent display at the Leathermarket JMB offices in Leathermarket Street.
The premiere of my film Save the Rose, following the archeological dig on Bankside in 1989 was screened at the Rose Playhouse, Bankside in February 2014 and my short animated film The Scratch was screened at the Shortwave Cinema in July 2014 as part of the Bermondsey Art Trail.
My one-man print exhibition South of the River at the Palmerston, East Dulwich ran from 29 September 2014 until 31 December 2014, and I had two works on display at the 2015 Camberwell Open Exhibition.
In June 2015, I joined Austin Emery's Transmorfism Sculpture project and produced my first sculpture which was included in the Transmorfism Sculpture Exhibition, and in July I held a pop up exhibition as part of the Bermondsey Art Trail 2015.