In June 2016, I spent each weekend in Guys Street Park at Austin Emery's Transformism Sculpture Workshop, making my second sculpture, Bankside Puzzle.
The location was just great, with mature trees offering a gentle canopy as we worked.
The South Bank of the Thames has been a special place for me over the past 40 years or so and I decided to make a piece which reflected the area's importance to me.
Starting off at Waterloo Bridge and the NFT, I added each of the bridges in between and worked my way east to London Bridge and Southwark Cathedral. On the front face, I carved pictures, autobiographical symbols of my times in the area. Many onlookers interpreted these as hieroglyphics, which was fine to me. I knew what each of the symbols meant, and I was happy for others to stare and wonder.
The piece doesn't quite finish there. On The map turns the corner, heading along Tooley Street and up Bermondsey Street and including Tanner Street where I moved in 1988.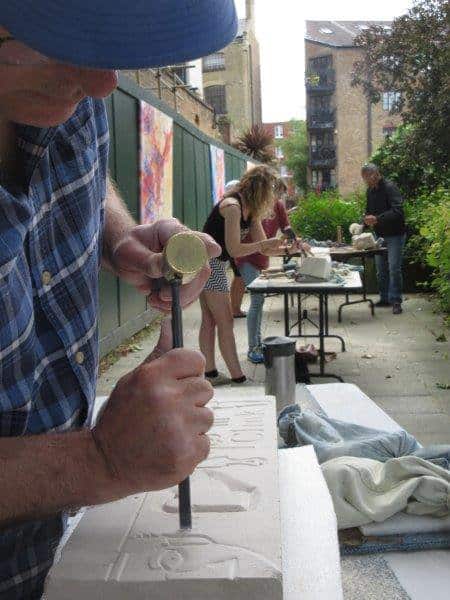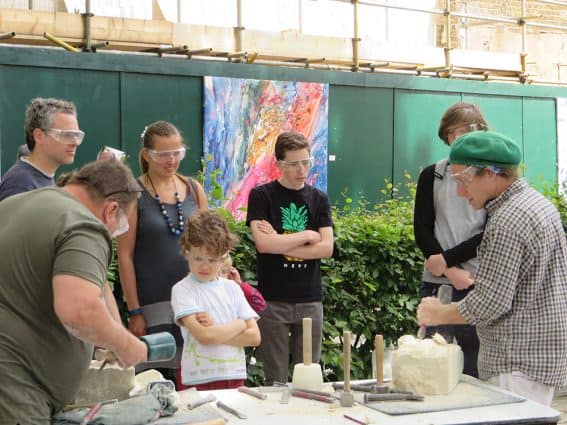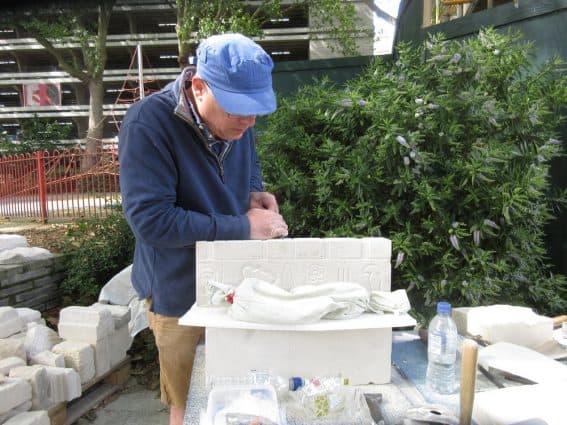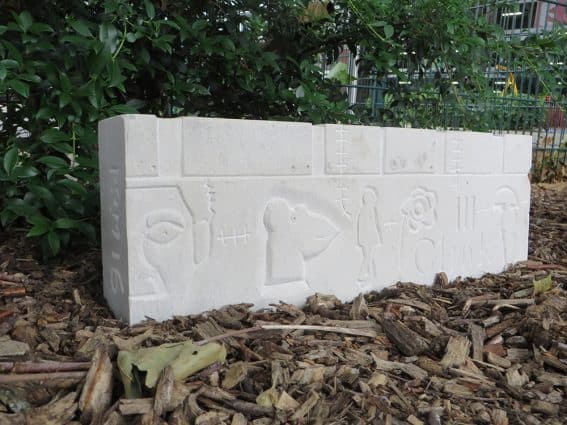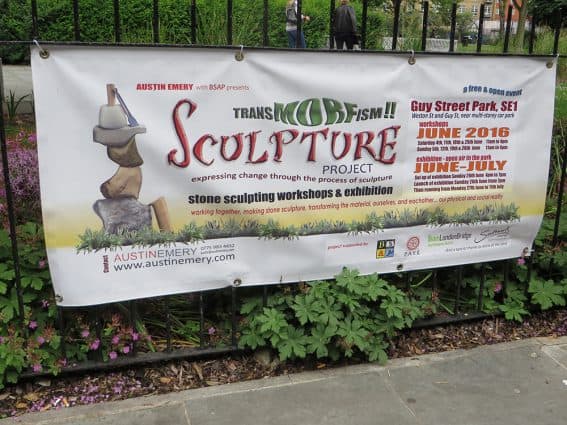 On the final day, my daughter Charlotte joined the workshop and made a fantastic "Bear Cat", with Austin and Paul offering a lending hand to finish her work.