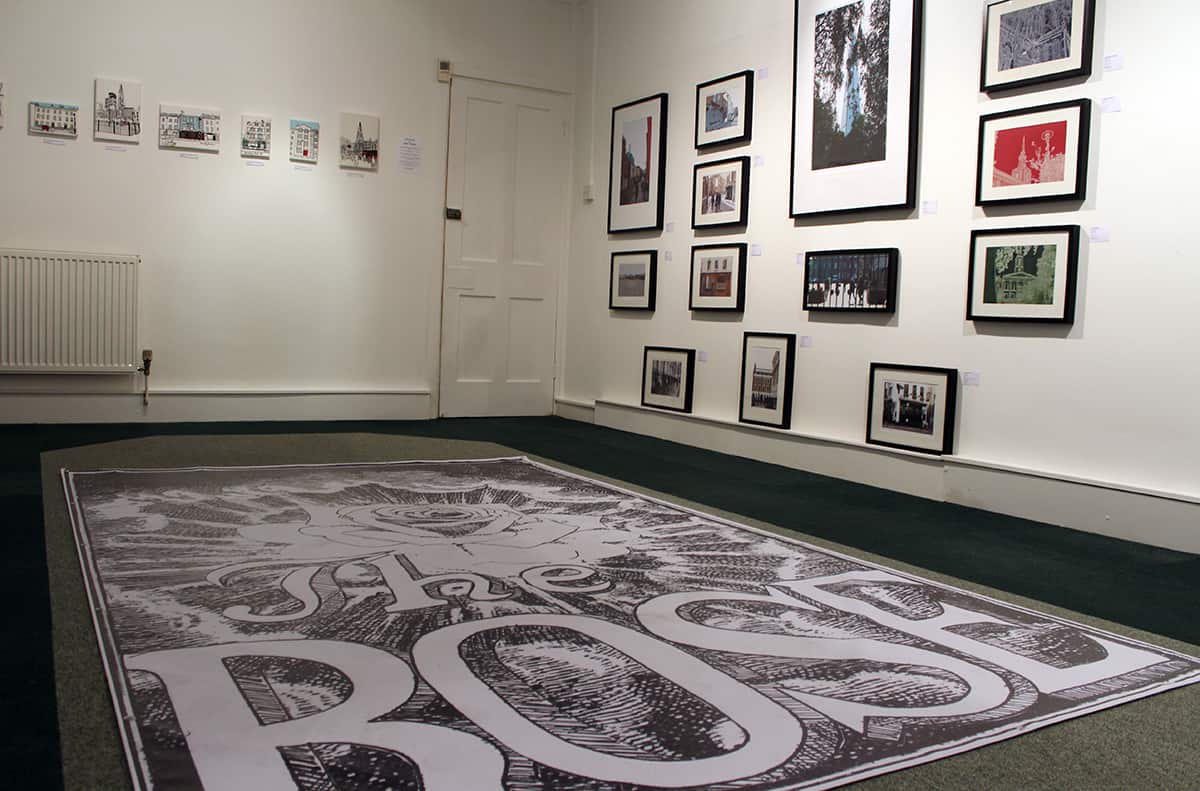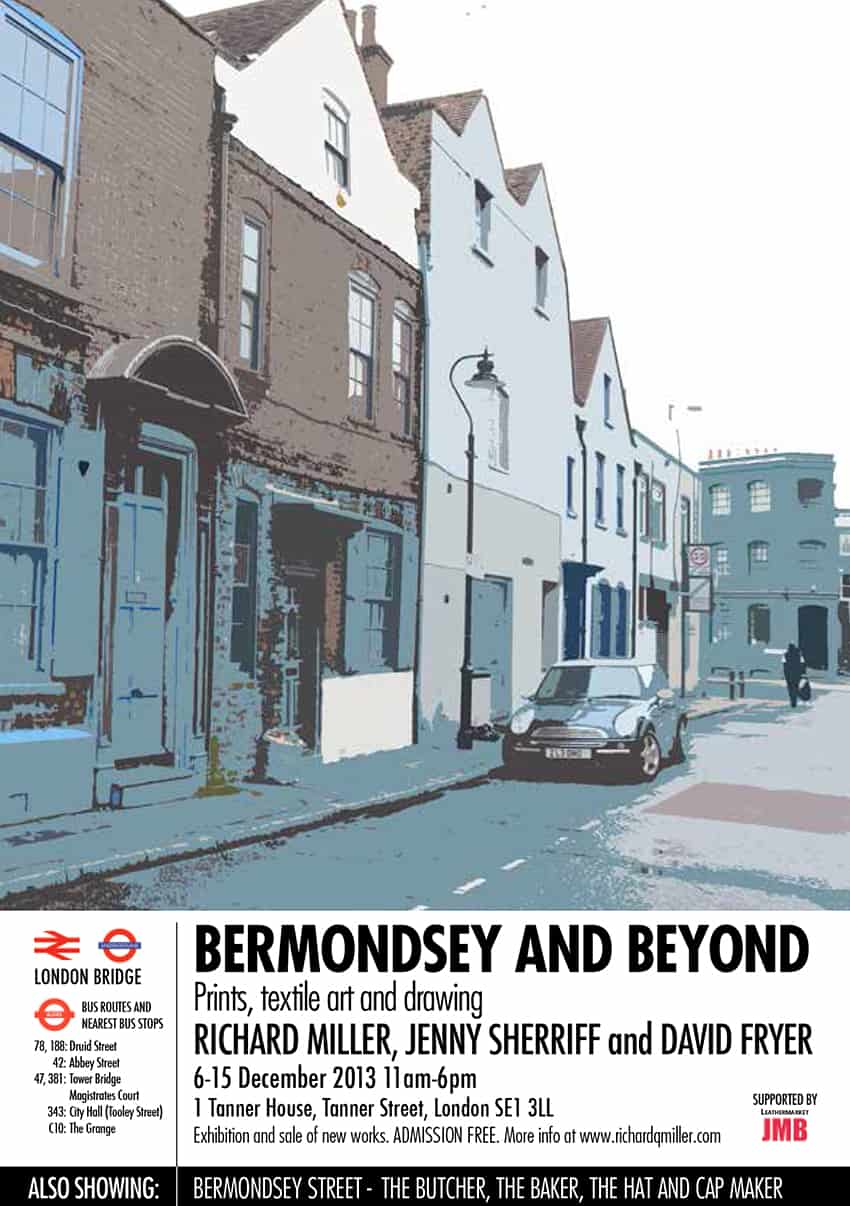 BERMONDSEY AND BEYOND
Prints, textile art and drawing
RICHARD MILLER, JENNY SHERRIFF and DAVID FRYER
1 Tanner House, Tanner Street, London SE1 3LL
6-15 December 2013 11am – 6pm
Bermondsey and Beyond is a collection of views by three artists, each with strong connections to the Bermondsey Street area. Using the community space at 1 Tanner House in Tanner Street as a pop up gallery, the exhibition includes new prints by Richard Miller, textile art by Jenny Sherriff and drawings by David Fryer.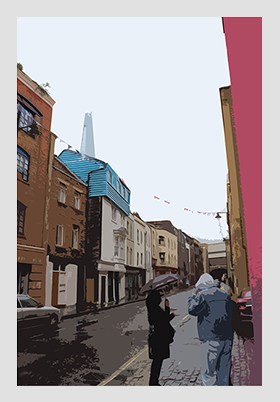 Richard Miller
Richard studied film video and sound at Maidstone College of Art and most recently hosted the Bermondsey Street Odyssey, a solo exhibition mixing art, video and local history spanning 200 years.
I think of a camera as a tool, just as a painter might use a brush, and I approach a print like an unfinished canvas and the adding of colour brings life to an idea. In this exhibition I have included local places I have passed through a thousand times, often a short walk or a cycle ride away from each other, from Grange Walk and Trinity Square to Bermondsey Street and Rotherhithe, marking a trail through Bermondsey and beyond.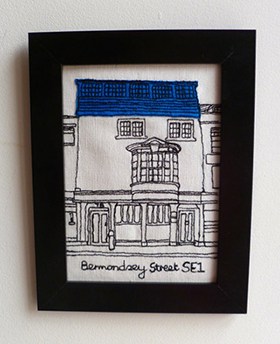 Jenny Sherriff
I live in East Dulwich and have the great pleasure of working on Bermondsey Street. After graduating in fashion design and production in Manchester I have worked in the fashion industry in London for over 20 years. I have a passion for fabric and love getting creative with the unwanted materials from my work and in my free time I discovered the art of free hand machine embroidery. My pictures combine my love of colour, fabric and illustration with the quirky architectural design of Bermondsey Street and the surrounding area.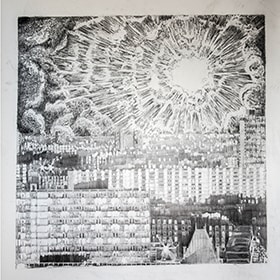 David Fryer
David Fryer studied Textiles at Goldsmiths and Design at the Royal College of Art and now creates time-based and permanent public art works, gallery exhibitions and group exhibitions. Most recently applying gold leaf to shrapnel wounds from WW2 on a wall on the north side of Tower Bridge and impaling the severed heads of bankers on spikes on London Bridge, re-enacting a 15th century tradition. He co-curated the exhibition 'God is Bored of Us' featuring artists such as Tracey Emin and Sarah Lucas as well as being commissioned by the photographer Rankin to produce a piece entitled 'God Thinking When We Are Sleeping' which was shown at the Baltic in Gateshead. David has included panorama views drawn from his living room on the 20th floor of his tower block on Weston Street. One is the view over the city of London, another the view west to Parliament and lastly one looking south over the Elephant.
Also showing:
The Butcher the baker the hat and cap maker
A look at who people were and what they did to earn a living in Bermondsey Street in the mid 1860's. A piece by Richard Miller
The Bermondsey and Beyond exhibition will open on Friday 6 December and run for 10 days until 15 December from 11am to 6pm