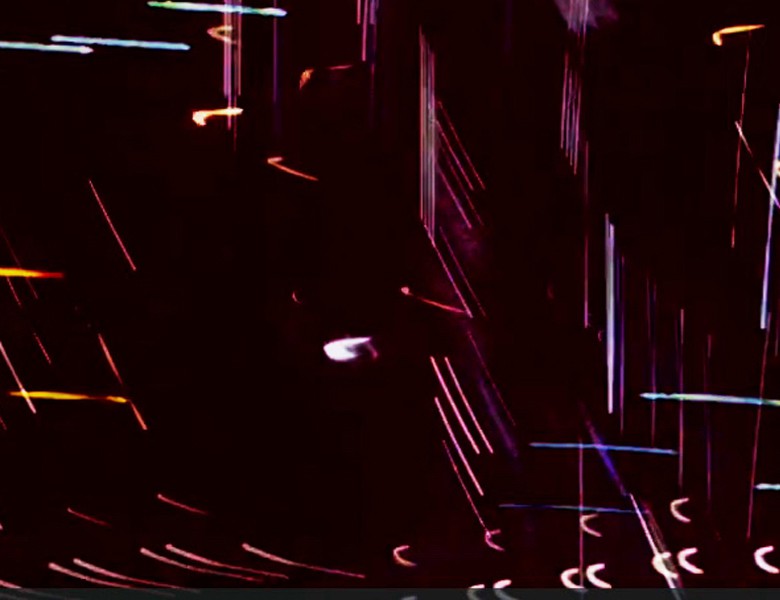 On a night time visit to The Shard, the UK's tallest building in 2019, I was struck by the lights shining out from the black landscape around Borough High Street in north Southwark, right in the heart of London. A black canvas stretching as far as you could see, peppered with colour, lines, shapes movement and noise.
Light and movement have been a constant inspiration for me in my art and I am certain this is, in part from having suffered from epilepsy as a child. The build-up of electricity within the brain creates an aura, which develops quickly into a forceful, uncontrollable seizure. Colour, lines, shapes movement, and noise – within the brain.
I created my first abstract animation scratched directly onto Super 8 film stock aged 16, in 1978. Only after making that film, this did I then discover Norman Mclaren, Len Lye, Stan Brakhage, and other filmmakers experimenting directly with film surface. I cannot publish this piece of work, without encouraging anyone watching to seek out their inspirational work.
Special Note: I recommend watching Borough Lights at nighttime with the lights off or down low – a cinema in fact would be perfect!