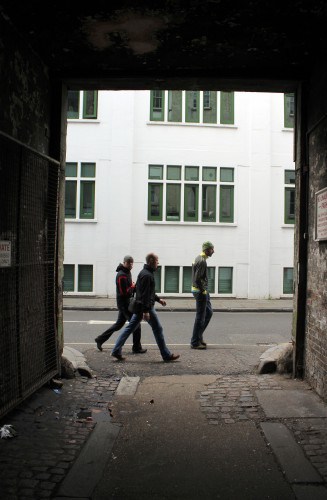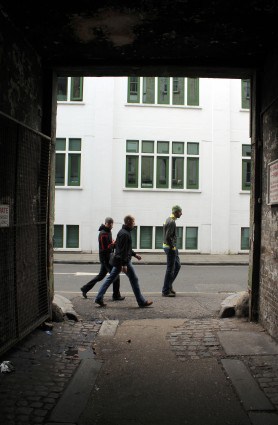 1. Always carry a camera with you – You never know what might happen and missing the perfect moment can be eternally frustrating. Keep a camera with you at all times.
2. Think of your camera as being like a sketch book – An artist will use a sketch pad to practice their skills and capture the world around them. Use your camera in the same way. Don't be too precious about the shots you take when starting. Practicing photgraphy will help you improve and good photos will come with experience, so take as many shots as you can.
3. Disregard what other people think of you – This is really about confidence. You are likely to be alone with your camera and wandering around taking photos can make you feel self conscious. Don't feel 'judged' and don't worry what other people think. People around you are likely to be just passing through and you'll never see them again so don't fret unnecessarily.
4. Smile – A smile will often disarm people. If you have taken a shot, and someone becomes aware, a friendly smile goes along way to neutralise any tension – after the shot has been taken of course.
5. Get close – Street photography is about getting close to your subjects. A wide angle lens can be a great help, such as a 28mm or 35mm. A wide angle will enable you to get right up close to your target without them obviously being the subject of your shot. If you have a standard lens, then use a doorway or something physical to shelter from view whilst still getting close.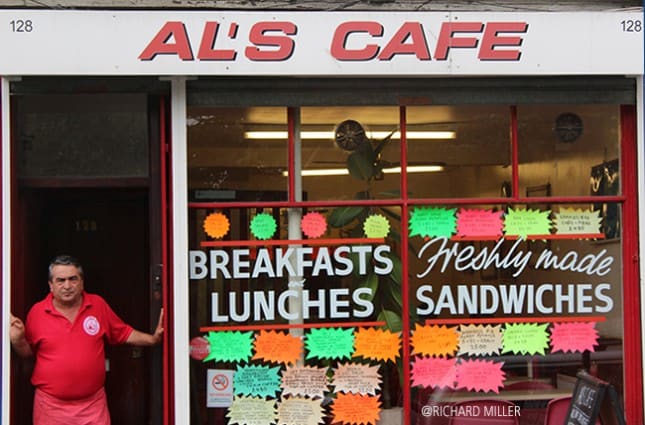 6. Ask for permission – If you see someone interesting, why not approach them and ask if you can make them the subject of your photos. It helps if you are working on a theme. Market stall holders or shop keepers in a doorway for example. Not everyone will say yes – but you'll be surprised at the positive reaction to your request.
7. Show respect – This is a judgement only you can make. Think about what you are trying to communicate. For example, if you are shooting a project about homelessness, then bringing the plight of homelessness to wider attention is – hopefully – thoughtful and considered, but be aware of sensibilities and think before you shoot.
8. Juxtaposition – This is really about composition. When composing your photos try to use objects, signage, street furniture etc. to create counteractive compositions around the people in your picture. A platform clock at a station for example – showing the commuters all rushing around whilst the clock is obviously frozen at the point the photo was taken.
9. Come rain or shine – Don't fall into the trap of blaming the weather. In fact, inclement weather can present an opportunity. Wet pavements can create beautiful reflections and rain will inevitably effect mood and how people behave and move around. Why not return to the same place in varying weather situations to create a seasonal collection of photos.
10. Go ahead and shoot – All the advice in the world won't replace the experience of getting out there and taking photos, so go ahead and begin to shoot. Best of luck!
Richard Miller Sept 2014