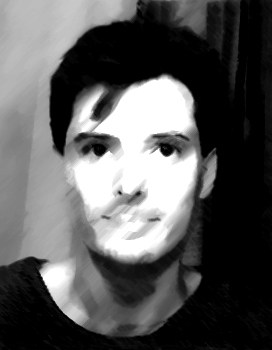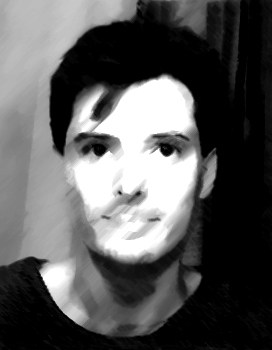 I moved to Bermondsey Street in 1988 and brought with me, a keen interest in social and economic history and shot my first video of the area just a week after arriving. Much of the area was in decay and many buildings were no longer fit for their original purpose, but each had a story to tell in a way that no new building can.
Bermondsey Street was already home to a handful of creative people. Artists, designers, architects and the like and with my own creative background, I soon befriended many of them. My continuing interest in Southwark and Bermondsey's cultural and industrial heritage ensured that I had to investigate more. I couldn't have been living in a more fascinating place.
I spent many hours exploring Southwark, Bermondsey and Rotherhithe on my bike, and became a regular visitor at the local studies unit of the John Harvard Library in Borough High Street, absorbing as much as I could.
In early 1989 when the Rose Theatre was uncovered, I visited the site at Park Street on Bankside as often as I could, stopping to see to see the archeology as it was uncovered. On 14th May, the last day of the rescue excavation, I arrived with my camera and shot footage for my film 'Save the Rose'.
During this period, I had become involved in community affairs and as Chair of the local tenants and residents association, represented Bermondsey Street on the Leathermarket Gardens Neighbourhood Forum, which was later to become Leathermarket JMB. In 1990, in partnership with other Bermondsey Street residents and business owners, I co-founded the Bermondsey Street Association (now called BSAP) and contributed to the Civic Trust Regeneration Study of Bermondsey Street in 1994. In 1995, I was a co-founder of Tanner House Residents Co-operative.
In 1997, I began what turned out to be a 15 year study of family research. I'd inherited a carrier bag full of family records for starters and also a copy of my maternal grandmother's autobiography. This combination of legal records and a personal account provided me with a good start. I knew that many ancestors had worked on the canals at Limehouse and at Camberwell, and that another ancestor, Henry Thorne, had worked in Hamburg as a leather dresser. By following Henry's trail I soon discovered that many other ancestors lived and worked as leather dressers in and around the Bermondsey Street area. Something I had never known.
To find that my own ancestors had lived in the same streets as myself 180 years earlier felt very powerful. They too had moved to Bermondsey from outside the area, from Milborne Port in Somerset and from Worcester in the Midlands respectively. This gave me a completely new perspective into how I saw Bermondsey then and now.
In 2010 I decided to create a Bermondsey Street page on Facebook and also on Twitter mixing news and history, with the tagline 'sometimes old, sometimes new'. I'd never used Twitter before and had no preconceived plan for the pages. The intention was much like an online noticeboard and scrapbook for anyone who might be interested in Bermondsey Street.
In 2012 I came across a 19th century photo I hadn't seen before showing Bermondsey Street with shopkeepers and one or two pedestrians. This was to give me the inspiration for my next project and I began taking photographs in and around Bermondsey Street capturing life as it passed by. These became the prints which have formed the basis of my Bermondsey Street Odyssey exhibition being held from 17-21 September 2013 at Tanner House, Tanner Street SE1 (opposite the park).