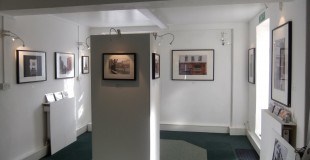 The 2013 Bermondsey Street Odyssey exhibition was six months in the planning but over in five days. Much of the forward planning was about getting the venue right. The community hall at Tanner House served as a perfect location to act as a pop up gallery, a film theatre and local exhibition space.
During the week, different people came for different reasons. Some were clearly interested in local history and had come specifically to see the Henry Thorne story, which was incorporated into the Fashion and Textile Museum's Bermondsey Street Heritage trail project, supported by Heritage Lottery funding.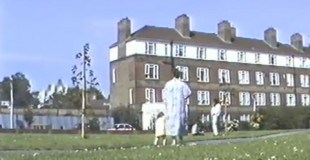 Others came to see the videos of the area which I had shot 25 years ago and some came to see the premiere of a film by Jude Bliss and Amy Ryles, about 55 Bermondsey Street.
My prints of the Bermondsey Street area, inspired by Alfred Henry Bool, drew a huge number of visitors and the response was extremely positive. At the time of writing, over 20 of my pictures now have new owners.
If you are interested in owning one of these limited edition Bermondsey Street prints, they are available from this website and a full listing can be found here.
One visitor from the Leathermarket JMB commented that the Hall had been completely transformed and was simply amazing.
The last day of the exhibition on 21 September co-incided with the Bermondsey Street Festival which attracted over 24,000 people. Sarah ran the Bermondsey Street Odyssey stall at the junction of Tanner Street, Bermondsey Street and Morocco Street and a mixture of prints, greetings cards, postcards and posters attracted hundreds of visitors throughout the day. Some of these items can be bought via the website here.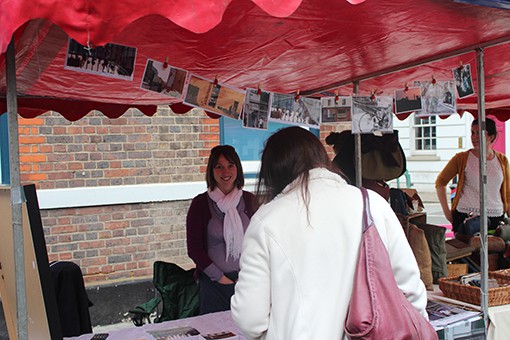 Special thanks go to Len Dalrymple and fellow staff at the Leathermarket JMB office for their help and support in getting the exhibition off the ground.