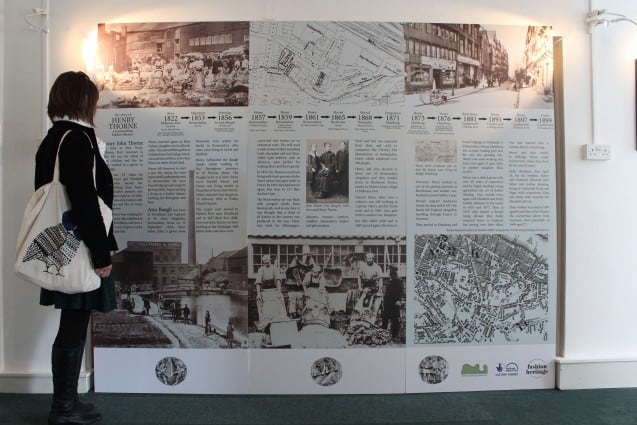 Henry Thorne, the life of a journeyman leather dresser, Fashion and Textile Museum, Oct-Dec 2013
Henry Thorne was born in 1822 in Milborne Port, Somerset. He was a glover. His father, John, born in 1800 and also from Milborne Port, was also a glover. Tragedy struck Henry twice by the age of 29, and in 1852, he moved up to Bermondsey to work in the leather trade and to start a new life.
The story of Henry was a feature at the Bermondsey Street Odyssey exhibition, held at Tanner House, Tanner Street SE1, from 17-21 September 2013. The Fashion and Textile Museum part-funded the project with support from the Heritage Lottery Fund.
The work then moved to the Fashion and Textile Museum, where it was on display from October 2013 until 13 December 2013.